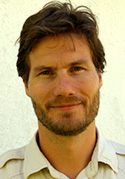 Phone:

(812) 855-2549

Email:

vbouchar@indiana.edu

Website:
Department:

French and Italian

Campus:

IU Bloomington
Global and International Studies Building, 3157
355 N. Jordan Ave.

Bloomington,
IN

47405
Background
My research interests concern media (literature, cinema, telephone, radio, internet) and cultural studies (popular cultures, reception). I am interested by both the technical and the cultural aspects (social, aesthetic) of media studies, with a main focus on Francophone cultures in Africa (Senegal, Mali, Burkina Faso, Congo) and in North America (Quebec, Acadia, and Louisiana).

My current research deals with the audio-visual mediation of orality (speech and gesture). My research projects include a study of sound/image synchronisation, the electrification of the audio-visual image, the mediation of orality, the live commentary during screenings, the effects of remediation, and the cultural practices described as "minor" by Deleuze and Guattari (1975).